Tuesday 23 November 2021
Pre-Conference Day: Registration and Cocktail
Wednesday 24 November 2021
Opening Speech
Pascal Chabert , École polytechnique, France
Welcome speech
Peter Grognard, von Karman Institute for Fluid Dynamics, Belgium
Keynote Lecture The new space paradigm associated with the use of nanosatellites
Lionel Suchet, CNES, France
Session 1: Flight Dynamics & AOCS

CubeSat precise orbit determination and maintenance using commercial-off-the-shelf low-cost GNSS receivers (ID 67)
Kangkang Chen1, Lukas Müller1, Gregor Moeller1, Flavio Kreiliger1, Markus Rothacher1 and Lola López Gilabert2
1 ETH Zurich, Institute of Geodesy and Photogrammetry, Switzerland
2 Astrocast SA, Chavannes-près-Renens, Vaud, Switzerland
DOCKS: An Open-source Software Suite for Space Mission Profiles (ID 98)
Rashika Jain1 and Boris Segret1
1 CENSUS, space pole of PSL University, Paris Observatory, Meudon, France
Strategies for station-keeping of a 6U CubeSat in Very Low Earth Orbit (ID 111)
Léopold Maurice, L.Ricardo Colpari, Grégoire de Séréville, Aurélien Sicsik
Ecole Polytechnique, France
Section 2: Flight Experience and Lessons Learned


A standardized picosatellite experience: FEES from preliminary design to in-orbit operations (ID 42)
Morelli 1, H. C. Karakus1, S. Mukherjee1, R. Casesa1,

G. Parissenti

1
1 GP Advanced Projects srl, Italy
Moscow university constellation of nano-satellites for space weather and TLE monitoring (ID 45)
S.I. Svertilov1, V.V.Bogomolov1, Yu.K. Zaiko1, I.A. Zolotarev1, A.F.Iyudin1, V.V. Kalegaev1, P.A. Klimov1, V.I. Osedlo1, O.Yu. Peretyat'ko1, V.L. Petrov1
1 M.V. Lomonosov Moscow State University, Moscow , Russia
Flight experience of the arcsec ADCS in the SIMBA CubeSat mission (ID 49)
Tjorven Delabie1, Bram Vandoren1, Rhimas Van de Putte1
1 arcsec, Belgium
Lessons learned from testing and commissioning of a single AOCS architecture on 6 satellites (ID 66)
Tong Minh1,

A. Pinardel

l1, G. Dimitriadis1
1 Innovative Solutions In Space
Solar-aerodynamic formation flight for 5g experiments (ID 89)
Jan Thoemel1, Jorge Querol, Zhanna Bokal, Juan Duncan, Mohammad Gholamian, Oltjon Kodheli, Sumit Kumar, Carol Martinez, Nicola Maturo, Loveneesh Rana, Symeon Chatzinotas,Miguel Olivaresmendez, Tonie Van Dam, Abdelrahman Abdalla, Julien Doche, Houda Atrache, Rakesh Palisetty, Sofia Coloma Chacon, Björn Ottersten
1University of Luxembourg, Interdisciplinary Centre for Security, Reliability and Trust
Speech
Eric Labaye, Président de l'École polytechnique et de l'Institut polytechnique de Paris 
Session 3: Student Competition


Development and qualification plan of an experimental cold-gas propulsion system for CubeSats (ID 39)
Aleksandra Mochol, Krzysztof Zając, Kacper Kordek and Jakub Murawski
Warsaw University of Technology, Students' Space Association, Poland
A guide to self-built low-cost magnetorquers as will be used in the 3U+ CubeSat SOURCE (ID 59)
Nadim Maraqten1, Paul Jannik Haufe1, Christopher Vogt2, Steffen Gaisser3, Sabine Klinkner3
1 Small Satellite Student Society of the University of Stuttgart (KSat e.V.)
2 Undergraduate student, University of Stuttgart
3Institute of Space Systems, University of Stuttgart


Development of a distributed and modular platform for nanosatellites (ID 60)
Piotrowski, Natalia Luise; Still, Dominik Tassilo; Ukkola, Matti Antero; Weber, Selina Maria; Zhu, Zeyu
TU Munich, Germany
The DETECTOR CubeSat - a cost-effective way to orbit-to-orbit remote sensing (ID 71)
Niklas Wendel1, Louisa Gerhard1 and Tilman Hoffbauer1
1 German network of Young Scientists – juFORUM e.V.
The TOLOSAT project for gravimetry and communication (ID 103)
Tristan Knight, Léa Rouverand and Thomas Escaffre
1 Association Spatiale Toulousaine de Recherche Étudiante (ASTRE)
2 Club Cubesat Supaero
Opportunities for University CubeSats within ESA's Fly Your Satellite! programme
Cristina Del Castillo Sancho1
1Education Office, ESA Academy Unit (TEC-PET)
Keynote Lecture Micro electric thrusters for cubesats
Dr Stéphane Mazouffre, ICARE-CNRS, France
Multi-objective modular propulsion system concurrent design optimization (ID 46)
G. Di Pasquale

1,2, D. Pérez Grande1, M. Sanjurjo Rivo2
1ienai SPACE, Leganés, Spain
2Universidad Carlos III de Madrid, Leganés, Spain
Study on application of H2O-propulsion to CubeSats (ID 53)
Sascha Dengler1, Felix Ebert1, Simon Bruno Göppel1, Dr. Sebastian Leichtfuß1 and Dr. Chiara Manfletti1,2
1 Institute of Gas Turbines and Aerospace Propulsion, 
Technische Universität Darmstadt, Germany
2 Policy and Programme Coordination, European Space Agency
Development of MEMS water fueled microthruster with integrated sensing capabilities and secondary heaters (ID 107)
Donato Fontanarosa1, Michele Fragnelli1, Frederik Mertens3, Maria Grazia De Giorgi1, Luca Francioso2 and Maria Rosaria Vetrano3
1 Dept. of Engineering for Innovation, University of Salento, Italy
2 Institute for Microelectronics and Microsystems IMM-CNR, Italy
3 Dept. Of Mechanical Engineering, KU Leuven, Belgium
Development of Water Propulsion Systems for small-scale Satellites (ID 109)
Razvan Nicoara1, Jeni Vilag1, Valeriu Vilag1 and Cosmin Suciu1
1 Romanian Research and Development Institute for Gas Turbines COMOTI
Antenna Analysis for VHF/UHF monopole antennas under varying geometrical constraints for a 3U CubeSat (ID 82)

Sarica K.1, Karabulut B.1, Aslan Alim R.1, Fernini I.2, Naimiy Hamidi A.2
1 Istanbul Technical University, Turkey
2 Sharjah Academy for Astronomy Space Science and Technology, United Arab Emirates
Astrometry tests on CubeSat (ID 86)
Riva Alberto1, Busonero Deborah1, Gai Mario1, Lattanzi Mario1, Qi Zhaoxiang2, Vecchiato Alberto1
1 INAF – Osserv. Astrofisico di Torino, V. Osservatorio 20, I-10025 Pino Torinese (TO), Italy
2 Shanghai Astronomical Observatory, CAS, 80 Nandan Rd, Shanghai 200030, China
Atomic oxygen measurement in space – the FIPEX instrument (ID 44)

Igor Hörner1, Martin Eberhart1, Stefan Löhle1 and Stefanos Fasoulas1
1 Institute of Space Systems (IRS), Stuttgart, Germany
Avion-Kaluga650 satellite and the physical experiments onboard (ID 63)

V.V. Bogomolov1,2, Yu.N.Dement'ev2, Yu.K. Zaiko2, A.F. Iyudin2,  V.V. Kalegaev2,    V.I. Osedlo2, O.Yu. Peretyat'ko2,  M.I. Prokhorov1,2, S.I.Svertilov1,2
1 М.V. Lomonosov Moscow State University, Physical Department, Moscow, Russia
 2 М.V. Lomonosov Moscow State University, D.V. Skobel'tsyn Institute of Nuclear Physics, Moscow, Russia
CubeSat complemented radio science for the geodesy of Phobos (ID 95) 

Hongru Chen1, Nicolas Rambaux2, Daniel Hestroffer2, and Valery Lainey2
1 Department of Aeronautics and Astronautics, Kyushu University
2 IMCCE, Observatoire de Paris, Université PSL, Sorbonne Université, Université de Lille, CNRS
Detailed design of IonSat: A station-keeping mission at altitudes below 300km (ID 110)

Aurélien Sicsik, L. Ricardo Colpari, Pedro Pablo Dumas Ziehlmann, Adrien Pinard
Ecole polytechnique, France
Developing compact and innovative dual-band thermal imagers using multi-layer diffractive optical elements (ID 112)
V. Laborde1, J. Loicq1, S. Habraken1
1Centre Spatial de Liege, University of Liege, Belgium
Development of the CubeSIM sensor for the detection of ESDs on the cubesat CROCUS mission (ID 78)

J.-C. Matéo-Vélez1, J. Guérard1, F. Issac1, V. Lebat1, A. Tavant2, M. Dalin1, D. Boulanger1, R. Chhun1, Y. Bernard-Gardy1, G. Murat1, J. Jarrige1
1 ONERA - The French Aerospace Lab, BP 80100, FR-91123 Palaiseau, France
2 Centre Spatial de l'Ecole Polytechnique, Palaiseau, France
EDMON nanosat Payload : risk management implementation in hardware and software design (ID 106)
C. Viallon1, F. Camps1, A. Fernandez1, O. Llopis1, N. Nolhier1, J.-N. Perié2
1 LAAS-CNRS, Université de Toulouse, CNRS, UPS, Toulouse, France
2 Institut Clément Ader (ICA), Université de Toulouse, CNRS UMR 5312-INSA-ISAE-Mines Albi-UPS, Toulouse, France
GEO-SAT(Green Earth Observation Satellite) (ID 64)

Ilyasa Affan Arinto, Syachrul Gibran Muzhaffar, Diva Auliya Zulkarnaen, Mohammad Feraldi Falah, Muhammad Rafli Raihansyah
Telkom University, Indonesia
Motion estimator for uncooperative target – An assessment package (ID 47)

Tiago Monteiro Padovan1, Tetsuya Kusumoto2, Junichiro Kawaguchi1
1Patchedconics, LLC., Kanagawa 252-5210, Japan.
2The University of Tokyo, Tokyo 113-8654, Japan.
Novel software development methodology for CubeSat (ID 72)

Mukesh Jha1, David Gil2, Shamma Al−Eissaee3, Amel Al−Ameri4, Hessa Alshamsi5, Meera Alnuaimi6, Ahmed Mashood7 and Khalfan Al−Remeithi8
1,2,3,4,5,6,7 National Space Science and Technology Center (NSSTC)
8 United Arab Emirates Space Agency (UAESA)

ReOrbit's Ukko Mission 2023 (ID 2)

Neha Chohan1, Ignacio Chechile1
1 ReOrbit (Helsinki)
Study of the correlation between climate change and oceanic activities using CubeSats (ID 90)

Newsha Haghgoo1, Yassir Debbah1, Kiran Mankame1, Wiame Benzerhouni1, Abdelmalek Saadi 1
1 University of Toronto, Canada
The CHESS mission (ID 93)

Michael Linder1, Filip Slezak1, Dimitri Hollosi1, Cedric Chetcuti1, and Nicolas Martinod1
1 EPFL Spacecraft Team
TRUST: Tamper-proof Random nUmber generator for cubeSaT (ID 104)

Jonathan Detchart1,Thibault Gateau1,Thomas Lavaur1, Jérôme Lacan1
1ISAE-SUPAERO

CubeSat constellation monitoring and maintenance based on the on-board receiver solution of a low-cost GNSS payload board (ID 69)
Lukas Müller1, Kangkang Chen1, Gregor Möller1, Flavio Kreiliger1 and Markus Rothacher1 
1 Institute of Geodesy and Photogrammetry, ETH Zürich, Switzerland
Thursday 25 November 2021
Keynote Lecture NanoAvionics - from the first national satellite initiative at Vilnius University to 3 small satellite factories across the globe in just 7 years - experience and lessons learned
Vytenis Buzas, Nanoavionics, Lithuania
Session 5: Making & Keeping Space Accessible

Best Practice Collision Avoidance for CubeSat Missions Without A Propulsion System (ID 5)
Edvard Foss ,Roger Birkeland
Department of Electronic Systems
Norwegian University of Science and Technology
Trondheim, Norway
LibreCube - Open source ecosystem for space and Earth exploration (ID37)
Artur Scholz1, Jan Maass1
1 LibreCube Initiative, Germany
ITU regulatory procedures for non-geostationary-satellite networks operating with short-duration mission (40)
Chuen Chern Loo
International Telecommunication Union (ITU), Switzerland
Design of a ground station to download images for Bolivia's environmental studies (ID 65)
Soliz Jorge1, Quiroga Mauro 2, Lazarte Marvin3 and Puma-Guzman Rosalyn4
1 Exact science department, Universidad Privada Boliviana
2 Engineer, Sur Aerospace
3 Engineering Department, Universidad Privada Boliviana
4 Engineering Department, Universidad Privada Boliviana
Session 6: Earth Observation and Novel Scientific Instruments

Analysis of CubeSat re-entry events utilizing DSMC simulations in combination with in-situ measurements of the SOURCE mission (ID 55)
Clemens Kaiser1, Daniel Galla1, Georg Herdrich1 and Sabine Klinkner1
1 Institute of Space Systems, University of Stuttgart, Germany
AQUALIS: affordable quality images from space (ID 68)
Wim De Munter1, Filip Heylen1, Steven Thijs2 and Stefan Livens3
1 KU Leuven
2 imec
3 VITO
Super-resolution enhancement of SWIR images from the BGUSAT nanosatellite (ID88)
Shimrit Maman1, Dan Blumberg1, Daniel Choukroun1, Alexander Shiryaev1, Ofer Hadar1, Mor Soffer1, and Itai Dror1
1 Ben-Gurion University of the Negev, 84105 Beer Sheva, Israel
The series of semiconductor spectrometers for CubeSat missions (ID 100)
V. Petrov

1, S. Filippychev1, S. Kochepasov1, S. Svertilov1, 2, V. Osedlo1 and D. Axelrod3
1 Skobeltsyn Institute of Nuclear Physics
of Lomonosov Moscow State University
2 Faculty of Physics of Lomonosov Moscow State University
3 Faculty of Space Research of Lomonosov Moscow State University
Keynote Lecture ESA's Technology Cubesats: enabling new capabilities and diverse applications
Dr Camille Pirat, ESA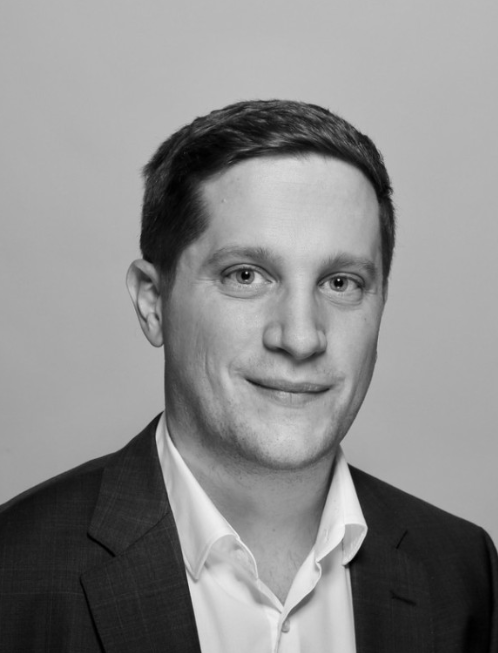 Camille Pirat received his Master of Science in Physics from Ecole Polytechnique Fédérale de Lausanne (EPFL), Switzerland, in 2013. In 2018, he received his PhD in Control Engineering from EPFL. He started working at ESA-ESTEC as a Research Fellow in 2019, before becoming a Staff member of the CubeSat Systems Unit, where he works as a System Engineer. He is in charge of several key in-orbit demonstration missions, and participates in a number of research activities covering model based system engineering, guidance navigation & control,  autonomous rendezvous & docking, and in-space assembly.
Session 7: Launchers & deployers; Constellations & Rendez-vous


IOSHEXA: a new European motorized dispenser (ID 35)
N. Bellomo1,

F. Milza

1, R. Mantellato1, M. Duzzi1, M. Manente1 and F. Fragnito2, V. Giuliani3, M. Guerzoni2, M. Mariani3
1 Technology for Propulsion and Innovation S.p.A., Italy
2 SAB Launch Services Srl, Italy
3 S.A.B. Aerospace Srl, Italy
Zephyr, a French nano-launcher dedicated to the CubeSat and smallsat market (ID 97)
Kevin Monvoisin1, Arthur Pourcel1, Florian Marmuse1, Stanislas Maximin1
1 Venture Orbital Systems, 8 allée du vignoble, 51100 Reims, France
Dock-Sat: A CubeSat Undocking and Docking Demonstration Mission (ID 43)
Lourens Visagie, Willem Jordaan, Robert Waller, Sam Jeffery, Andries Burger and Arno Barnard
Electrical and Electronic Engineering Department, Stellenbosch University, South Africa
Observing the Earth´s Gravity Field with CubeSats – Constellation Design Study (ID 61)
Nikolas Pfaffenzeller1, Roland Pail1
1 Technical University of Munich
Educational and Scientific Project Monitor based on CubeSat Constellation (ID 87)
V.I. Osedlo 1, G.I. Antonyuk 1,3, V.V. Bengin 1,2, V.V. Bogomolov 1,3, I.A. Zolotarev 1,
V.V. Kalegaev 1, O.Yu. Nechaev 1, V.V. Radchenko 1, S.I. Svertilov1,3
1Moscow State University. MV Lomonosov Institute of Nuclear Physics DV Skobeltsyna (SINP MSU), Moscow, Russia
2 Institute for Biomedical Problems of the Russian Academy of Sciences (IBMP RAS), Moscow, Russia
3Moscow State University. M. V. Lomonosov, Faculty of Physics, Moscow, Russia
Keynote Lecture The French NewSpace industries, presenting Alliance NewSpace France and Prométhée
Giao-Minh Nguyen and Frédéric Cristini, Prométhée
Generating safety maps for CubeSat navigation systems based on crater landing simulations (ID 50)
Pelayo Peñarroya1, Mattia Pugliatti2 and Fabio Ferrari3, Simone Centuori1, Francesco Topputo2
1 Deimos Space S.L.U., Madrid, Spain
2 Politecnico di Milano, Department of Aerospace Science and Technology, Milano Italy
3 University of Bern, Physics Institute, Bern, Switzerland
A semi-autonomous optical-based GNC design for Milani mission (ID 62)
A. Rizza

1, M. Pugliatti2, F. Piccolo1, V. Franzese3, C. Bottiglieri1, C. Giordano3, F. Ferrari4, F. Topputo5
1 Research fellow, Department of Aerospace Science and Technology, Politecnico di Milano
2 PhD student, Department of Aerospace Science and Technology, Politecnico di Milano
3PostDoc fellow, Department of Aerospace Science and Technology, Politecnico di Milano
4Senior Research Associate, University of Bern
5Full professor, Department of Aerospace Science and Technology, Politecnico di Milano
The MARSU exoplanet science CubeSat project: Studying the transiting close-in exoplanets and the activity of young and low-mass dwarfs (ID 101)
JF DONATI1, D KOUACH2, P PETIT3
1 CNRS / IRAP
2 CNRS / OMP
3 UPS / IRAP
Cislunar CubeSats to measure radiation in support for human space exploration (ID 105)
Paolo Guardabasso1, Marion Burnichon1, Alvaro Crespo Serrano1, Enol Vílchez Llamazares1, Stéphanie Lizy-Destrez1;
1ISAE-Supaero University of Toulouse, France
Session 9: CubeSat Subsystems and Technologies

Turning VAC into TVAC for low-cost component testing (ID 36)
Alexander Vandenberghe1, Gert Raskin2 and Bart Vandenbussche2
1 arcsec, Belgium
2 KU Leuven, Belgium
CORTEX: An innovative solution for AI on-board (ID 51)
Rosa RUILOBA1, Adrien LAGRANGE1, Nicolas-Marcel LEMOINE1, François DE VIEILLEVILLE1 and Bertrand LE SAUX2
1 AGENIUM Space
2 Φ-lab, ESA
Hardware accelerated telemetry data compression platform (ID 74)
Milenko Starcik1, Filip Geib1, Selman Özleyen1, José Feiteirinha1, Tiago Nogueira1

1 VisionSpace Technologies GmbH
Weak coherent pulse quantum key distribution transmitter for small satellites (ID 77)
Cassandra Mercury1 and Craig Colquhoun1
1 Craft Prospect
An X-band antenna design for the CHESS space project (ID 92)
Frederik Imhof 1, Marcel Joss1
1 Hochschule Luzern, Switzerland
Session 10: Cubesat Missions


CubeSatCarrier IOD/IOV mission (ID 38)
L.N.Monas1, Z. de Groot1
1 ISISPACE, The Netherlands
Space-to-ground quantum key distribution using a WCP payload on the ROKS mission (ID 48)
Dr. Sonali Mohapatra1, Cassandra Mercury, Steve Greenland, Dr Daniel Oi2, Dr David Lowndes3
1 Craft Prospect Ltd
2 University of Strathclyde
3 University of Bristol
LappiSat-1 – The First mission of the LappiSat space programme (ID 58) (online To be confirmed)
Alexandros Binios1, Jouni Envall1, Eija Tanskanen1, and Juha Biström1
1 Sodankylä Geophysical Observatory, Tähteläntie 62, 99600 Sodankylä, Finland
Global land dampness characterization using reflectometry by students (GOLDCREST): mission and CubeSat design (ID 70)
N. Asadi1, L. Cujko1, F. Gholami-Boroujeni1, B. Gogoi1, S. Iommi1, M. Jamrozik1,
P. Karakatsanis1, M. Ludwikowski1, R. Mazhorov1, N. Stepanova1, D. van der Meer1, 

R. Weber

1, R. Zong1, J. Thoemel1
1 University of Luxembourg
Meteorix: a CubeSat mission for detection and characterization of meteors and space debris (ID 76)
Maxime MILLET1,2, Nicolas RAMBAUX3, Andrea PETRETO1,, Jérémie VAUBAILLON3 and Lionel LACASSAGNE1
1 LIP6, Sorbonne Université, CNRS
2 LHERITIER – Alcen
3 IMCCE, Observatoire de Paris, PSL Université, Sorbonne Université, CNRS
Technical overview of Sharjah-Sat-1 (ID 91)
Ilias Fernini1,2, Alim Rustem Aslan3, Boğaç Karabulut3, Onur Öztekin3, Hamid Al-Naimiy1,2, Tarifa Mohammed Al Kaabi1, Mohamed Saleh BinAshour1, Ibrahim al-Sabt1, Egemen Çatal3, Kaan Sarıca3, Emrah Kalemci4
1Sharjah Academy for Astronomy, Space Sciences, and Technology (SAASST),  UAE
2University of Sharjah, Sharjah, UAE
3 Istanbul Technical University, Turkey
4 Sabanci University, Turkey
Detailed design of IonSat: A station-keeping mission at altitudes below 300km (ID 110)
Aurélien Sicsik, L. Ricardo Colpari, Pedro Pablo Dumas Ziehlmann, Adrien Pinard
Ecole Polytechnique, France
QARMAN: operational status and lessons learned from VKI re-entry CubeSat (ID 113)
Amandine Denis


von Karman Institute for Fluid Dynamics, Belgium
Word of Thales Alenia Space
Programme at a glance