Extended Deadline for Abstract Submission 31st July 2019
CubeSats have democratized space. First, universities have researched their potential, now innovative small enterprises develop an unprecedented number of promising ideas. Planet, Spire, Hawkeye, Kleos, Fleet and many more drive the NewSpace wave.
But: there are yet many new use cases to be discovered. Therefore, this year, we invite to brainstorm the future ideas.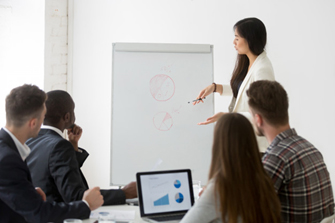 This is how it works:
1. Submit your abstract, see below. Your abstract will not go through the scientific review but will be submitted to the business committee who has signed a confidentiality agreement.

2. Pitch your idea on Thursday in-front of the jury composed of the most experience entrepreneur supports of the country

3. Receive immediate feedback on how to start your business.

4. The winner is eligible to a 1000 immediate reward and 4 months of free office rent in the TechnoPort. The second and third best space business ideas receive an award of 500 and 250 Eur.
The jury consist of independent senior managers with experience in funding start-ups. They are:

• Frederic Rousnel, Luxembourg Space Agency, Chairperson, LinkedIn

• Philip Grother, LBAN, LinkedIn

• Elias Chbeir, LBAN, member, LinkedIn

• Eric Nolen, LBAN, LinkedIn

• Diego De Biasio, Technoport, LinkedIn

• Valentin Rongoni, LuxInnovation, LinkedIn

• Jan Thoemel, LSTA, secretary, LinkedIn

Submit your abstract to the following email address: This email address is being protected from spambots. You need JavaScript enabled to view it. before the extended deadline on the 31st July 2019 and address the following:
- What is your technical innovation?
- How does this respond to a customer need?
- Outline a plan to commercial, profitable business operations

Any question can be addressed to any question This email address is being protected from spambots. You need JavaScript enabled to view it..
Jury composed of senior experts from:
The European CubeSat Symposium Space Business Pitch is kindly sponsored by: