Nothing is far in Luxembourg!

The Symposium will take place in the brand new university campus in Belval, the western end of Esch-sur-Alzette. Esch is the second largest city in the country located in the south west. You can find a hotel (Ibis) in Belval and a hostel in central Esch-sur-Alzette. Belval (train station universite) and central Esch-sur-Alzette are well connected to the Luxembourg city through a frequent and cheap train service.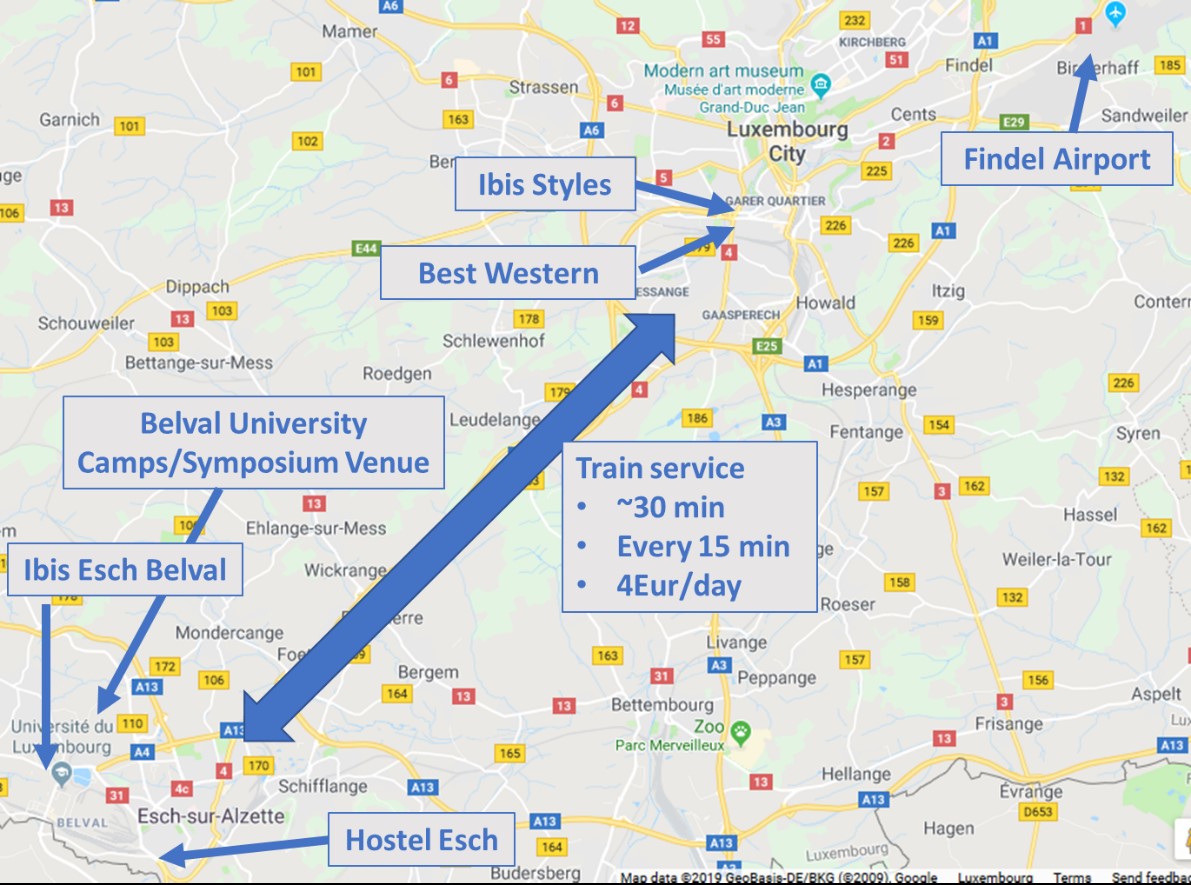 Below you can find some available hotels and the contact information.
Avenue du Rock n Roll 12

4361 Esch-sur-Alzette

Tel: (+352)261731

Fax: (+352)26173101

This email address is being protected from spambots. You need JavaScript enabled to view it.
17, Boulevard John F. Kennedy

L-4170 Esch-sur-Alzette

Tel: (+352) 26 27 66 450

Fax: (+352) 26 27 66 480

This email address is being protected from spambots. You need JavaScript enabled to view it.
Ibis Styles Luxembourg Centre Gare Hotel

30 rue Joseph Junck

1839 Luxembourg

Tel: (+352)492496

Fax: (+352)492109

This email address is being protected from spambots. You need JavaScript enabled to view it.