Maison du Savoir
2, avenue de l'Université
L-4365 Esch-sur-Alzette
GPS: 49.504839 | 5.948214
Nothing is far in Luxembourg!

The Symposium will take place in the brand new university campus in Belval, the western end of Esch-sur-Alzette, which is the second largest city in the country located in the south west. You can find a hotel (Ibis) in Belval and a hostel in central Esch-sur-Alzette. Belval (train station Universite) and central Esch-sur-Alzette are well connected to the Luxembourg city through a frequent and cheap train service.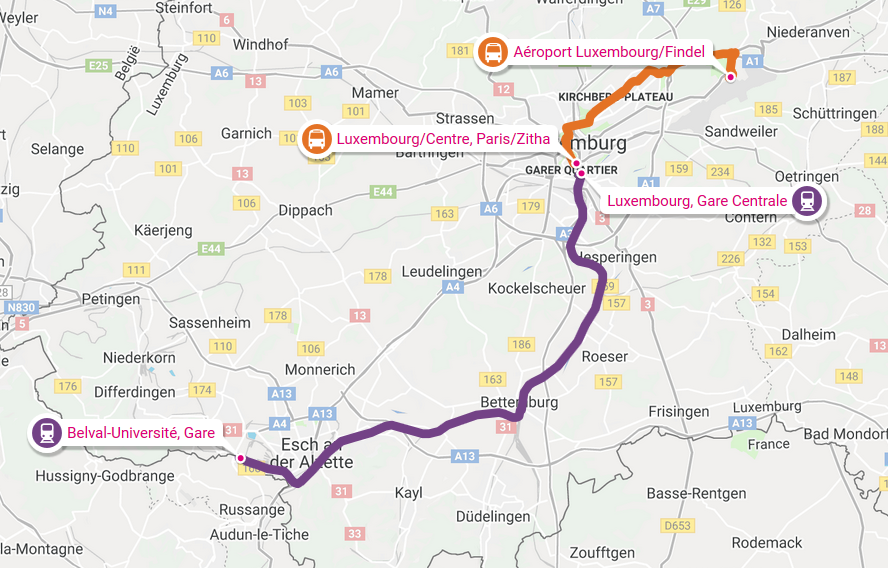 The symposium will take place in the auditorium on the third floor reachable by the escalators. The exhibition and coffee corner will be just at its entrance.
In addition, we have booked class room 3.390 on that floor for those who wish to rehearse their presentation. You can reserve a rehearsing slot on the paper attached to its door.