Basic
600 euros
Conference tickets included : 1
Corporate logo on Conference website : small logo
Corporate logo on conference material : small logo
Silver
1300 euros
Exhibition booth: 9m2
Conference tickets included :1
Corporate logo on Conference website : small logo
Corporate logo on conference material : small logo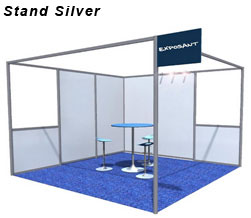 Other configurations are available
Gold
2500 euros
Exhibition booth : 12m²
Conference tickets included : 2
Corporate logo on Conference website : small logo
Corporate logo on conference material : big logo
Diamond
4 000 euros
Only one available
Recognition by ECS during introduction and concluding speeches (with logo shown on slides)
Roll-up banner on stage in the conference venue
Exhibition booth : 18 m2
Conference tickets included : 2
Corporate logo on Conference website : big logo
Corporate logo on conference material : big logo
A4 page allowed for advertisement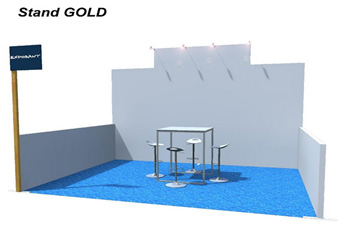 Other configurations are available
Some clarifications on the packages
The basic exhibition booth is 9m2 and includes 1 table, 3 chairs, electrical power connection (Type E electrical plug).
The Gold exhibition booth is 12m² and includes 1 table and 4 chairs. Exhibition space will be allocated on a first come first serve basis.
Other configurations and materiel are available.



For more information or sponsoring request, please send an email to This email address is being protected from spambots. You need JavaScript enabled to view it.